By Vickie Birnie, FSP Training Lead, Digital Change & Adoption 
Are you aware of the ways in which training can make a significant contribution to the success of your digital transformation project? Here are five ways it can help your project to flourish.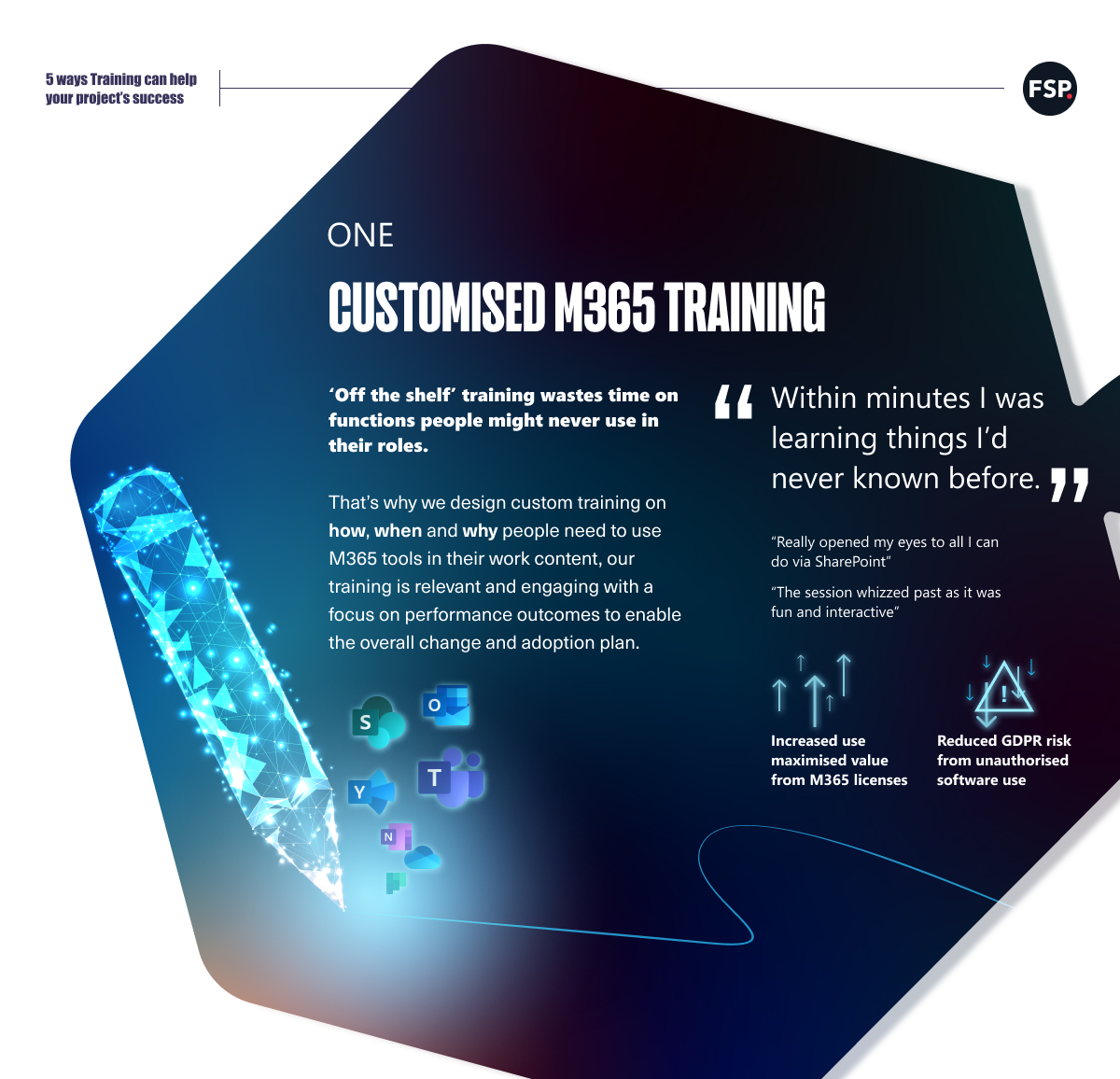 Customised M365 Training
Increase the use and maximise the value of your M365 licenses. We design custom training that is relevant to your needs, and with a focus on performance outcomes that enable the overall change & adoption plan.
Customised Learning Materials
We create user friendly, engaging video content to upskill people on M365 apps, while supporting the organisation's culture and style.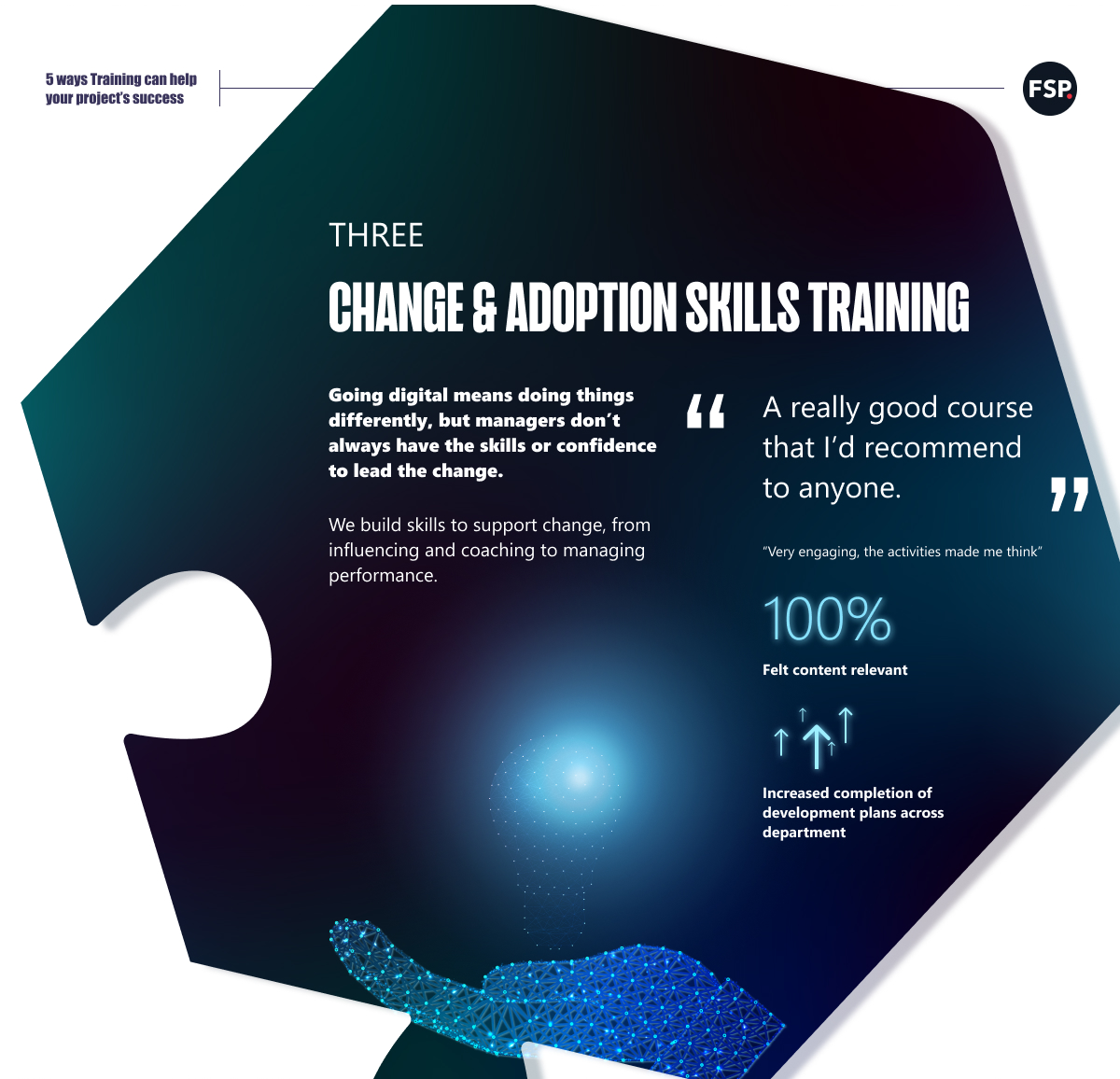 Change & Adoption Skills Training
Our training builds skills to support change, from influencing and coaching, to managing performance.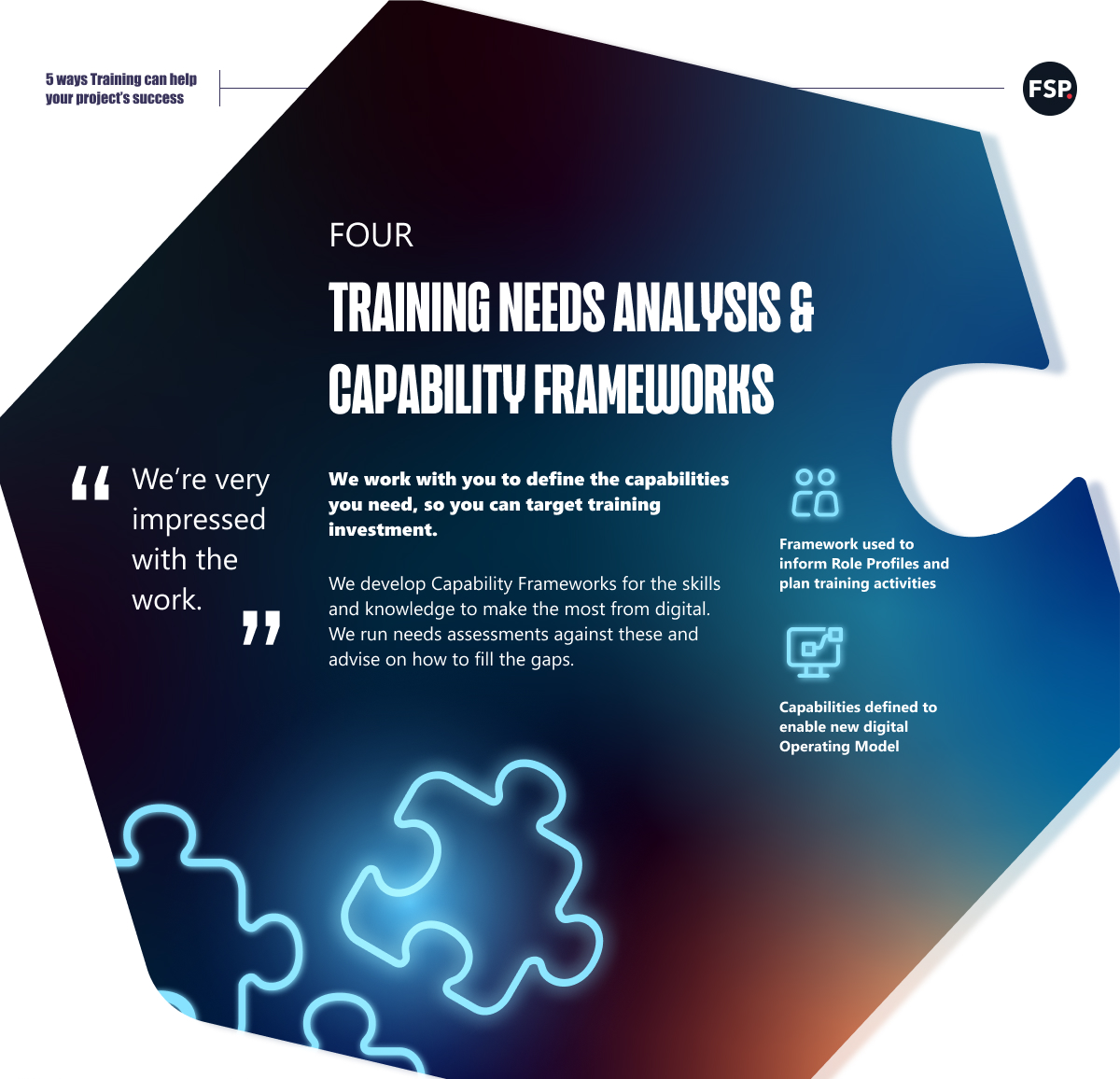 Training Needs Analysis & Capability Frameworks
Analysing needs and putting in place capability frameworks ensure you can fill skills gaps and make the most of your investment.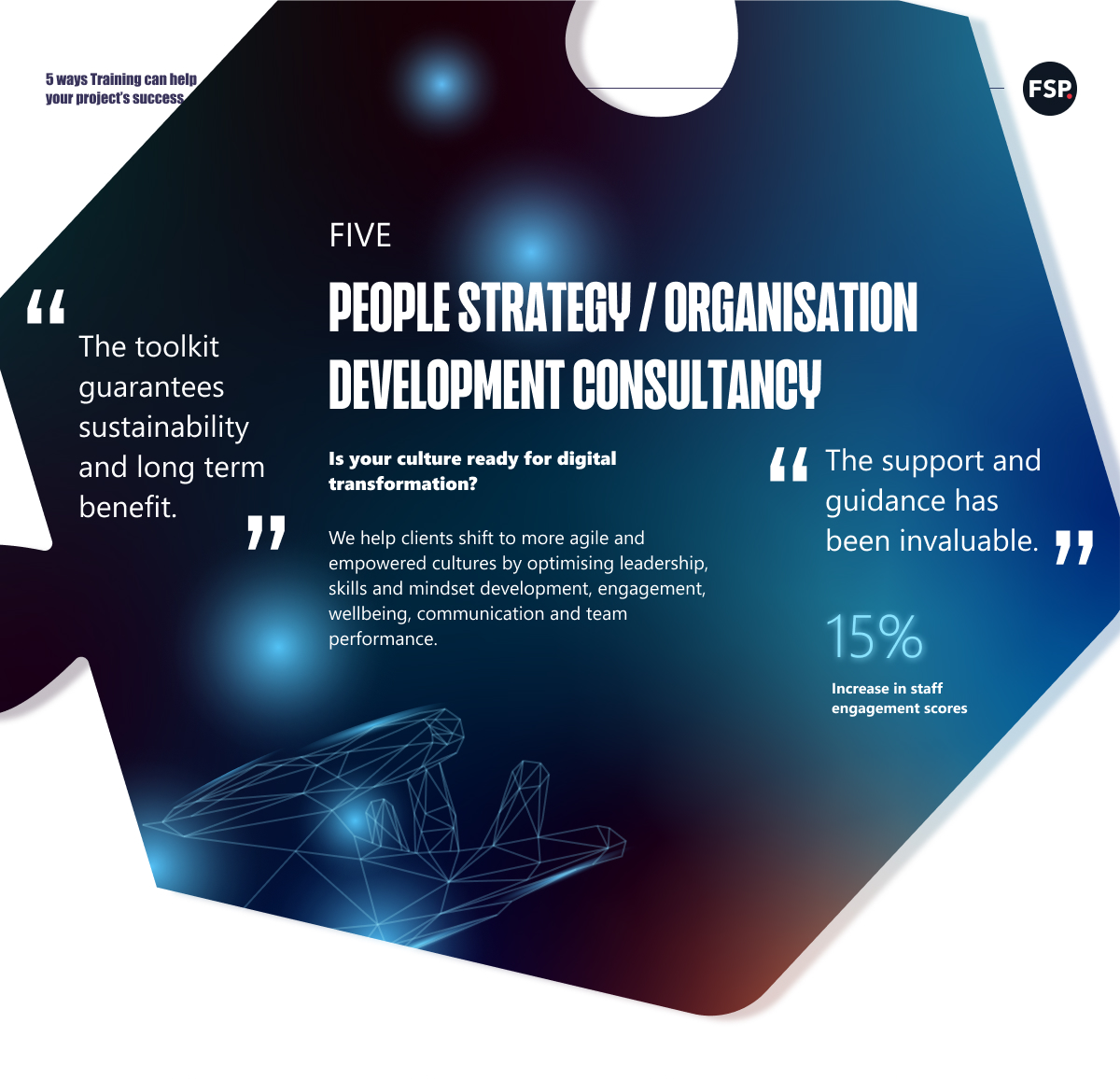 People Strategy & Organisational Development Consultancy
We help you shift to a more agile and empowered culture.
LEARN MORE ABOUT THE TEAM
If you would like to learn more about how we can support your digital transformation project, read our Digital Change & Adoption – FSP page, or contact us at: Contact – FSP