In January, we held our annual company Kick-Off at BAFTA 195.
To be able to host our event at such a prestigious venue just reminded us how far we have come as a team and the amazing growth journey we have experienced.
We were delighted to be joined by our Barcelona team, as well as new and upcoming members of FSP, some of whom were getting their first ever look at what's it's like to be at FSP!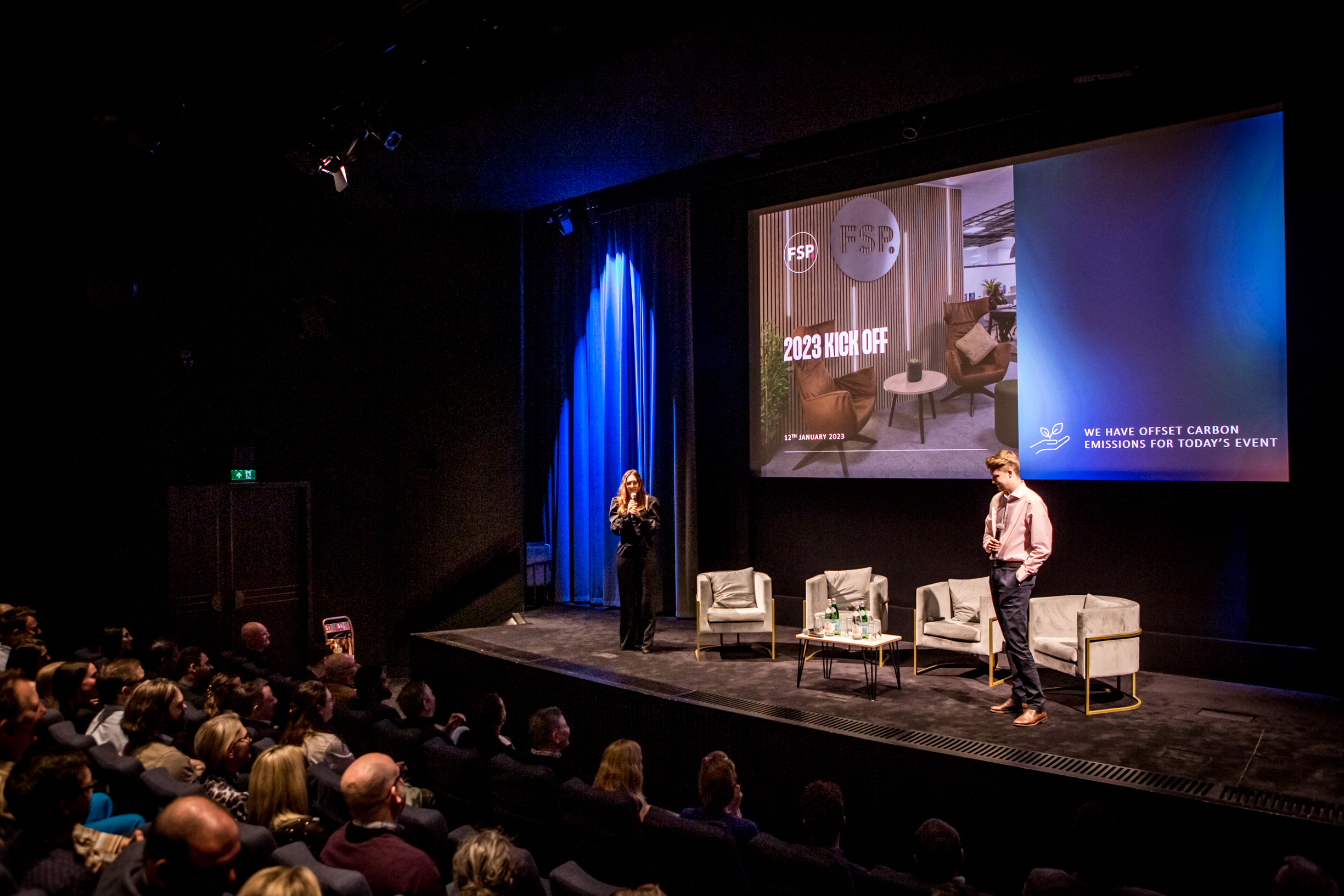 In our annual company kick off, we always place a strong focus on our values & purpose, reinforcing these as the foundation on which we operate. We also spent the day reflecting on all of our successes in 2022 and looking at our goals and priorities for the year ahead.
Simon Grosse, our CEO, also led an insightful discussion with a few of our customers, including BDO UK. The panel discussed why our customers choose to work with us, what it means to have a truly trusted partnership, and what 'win win' looks like for them.
We were really proud of members of our early careers team, who bravely presented a series of panel discussions with our specialisms throughout the day, to find out more about how they're using their expertise to support our customers.
We closed the day networking as a team, catching up with peers and welcoming new faces.
Our annual kick-off is a great opportunity for us to connect and energise ourselves for the year ahead. Thank you to everyone for your collaborative effort in putting together another very successful event and providing us with an insight into FSP in 2023.